Time to Feel 
Like the Best Version of Yourself.
Coaching to help you lose weight, heal your body, and experience the wellness you've always wanted. Now, you are the priority. 
Welcome to OptimizeYou -  a brand dedicated to helping you transform your health.
At the root, it's about getting healthy through food and mindset, and maintaining that as a lifestyle. After years of treating patients, we realized the key to feeling good is eating the right foods and having healthy metabolism. We want you feeling energized and strong...physically, mentally and emotionally. Our health is our greatest asset. It's time to put yourself on the priority list. 
OUR SIGNATURE COACHING PROGRAM
Next Level Nutrition
A guided 8 week group coaching program designed to help heal metabolism and lose excess weight. This is your gateway to huge personal transformation.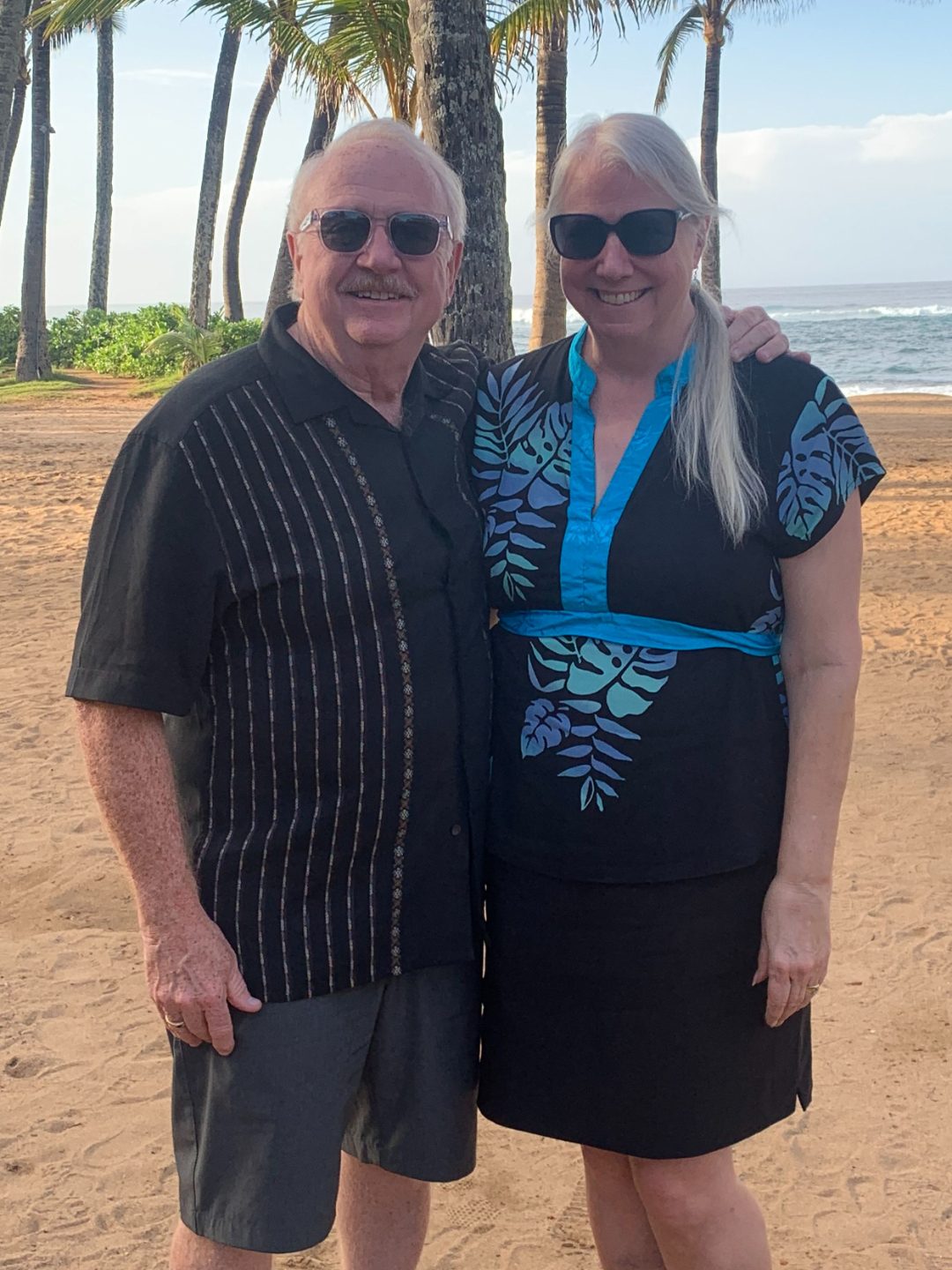 Take Back Your Health...
It's possible to lose excess weight and learn what foods work best for your body. 
It's possible for you to take back your health and feel the energy and vitality you dream of having. 
JOIN HERE
Meet Karl and Linda, past NLN members. These before and after pictures are taken a year apart, with a 50 lb and 30 lb weight loss, respectively.
Hear past clients LOVING on the program... 
Join this incredible community of clients who have experienced huge transformation, inside and out. Hear past clients describe their big wins in Next Level Nutrition!
FREE GIFT
Take The Stress Zone Quiz
Discover what stress "zone" you are in right now and get recommendations and tools to manage stress so you feel more like YOU.
WHAT'S MY ZONE?
MEET THE FOUNDERS
Sarah Hayes, LAc & Steph Saffer, LAc
After working together for 13 years and seeing thousands of patients, we knew we needed to do more to help people access the energy, health and wellness they deserve. People want to feel good! That's what life is all about. 
It starts with our metabolism. Metabolism is our energy system, and without great energy, you can't live the life you want. You can lose weight, heal your metabolism, and reduce inflammation. We are on your team, ready to help you feel like the best version of you. 
READ OUR STORY
"Sarah and Steph's knowledge and program lead me on a journey to understanding how to fuel and restore my body for optimal mental clarity and physical health. I have learned that of all the things I do to make my life and the world better, it starts with me.
- Kari S., Next Level Nutrition member
"I cannot believe the difference your program has made. Feeling very unstoppable right now! You both have changed my damn life!! I will be FOREVER GRATEFUL!!! You have no idea!"
- Lisa F., Next Level Nutrition member
"Thank you both. For the first time in my life I can see and feel the me I am meant to be. Eating disorders come in many forms and while I've been a much smaller version at other times in my life, I didn't have the self love component that is needed to fully support my body."
- Antoinette L., Next Level Nutrition member
NOT SURE WHERE TO START?
Get 30 health tips delivered to your inbox.
Sometimes it's hard to know where to begin when it comes to your health. We'll guide you there with daily bite-sized advice to build your momentum.
You're safe with us. We'll never spam you or sell your contact info. All information for educational purposes only.